"MOMAT Collection Self-Guide petit" and "FIND & BINGO!" are the learning materials for approximately four to eight years-old children to enjoy the museum with adults.

These cards are created for the purpose of enjoying museum visit and getting familiar with artworks of the MOMAT collection through communication between children and adults.
By reading the guides together and looking for the artworks corresponding to the Bingo card, ask children about how they feel and what they like about them.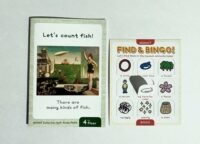 MOMAT Collection Self-Guide Petit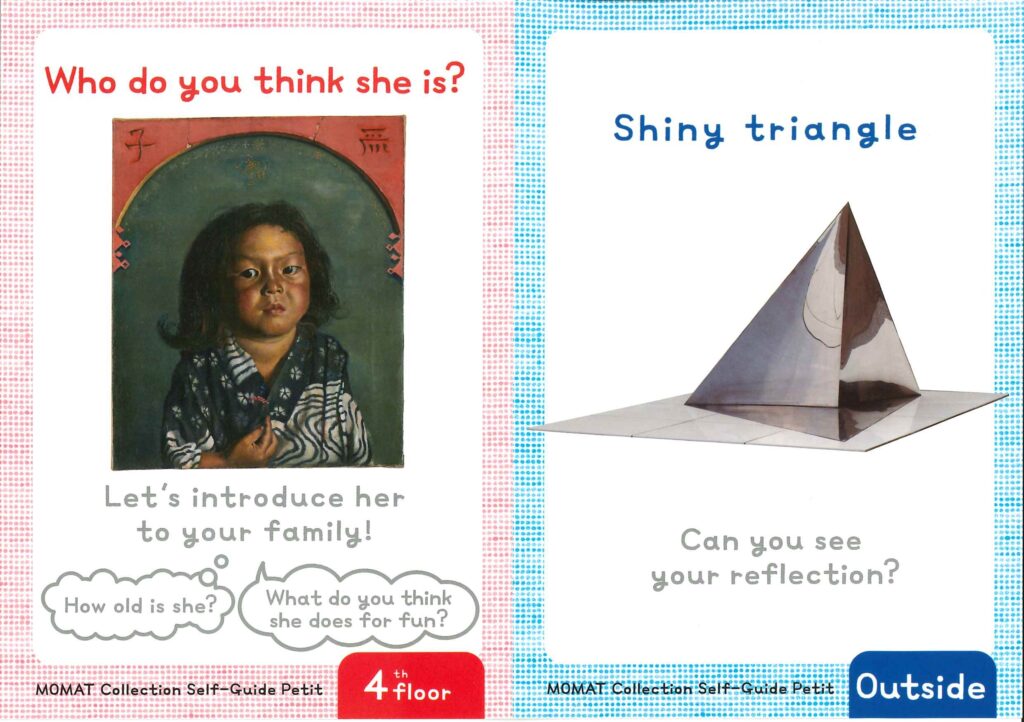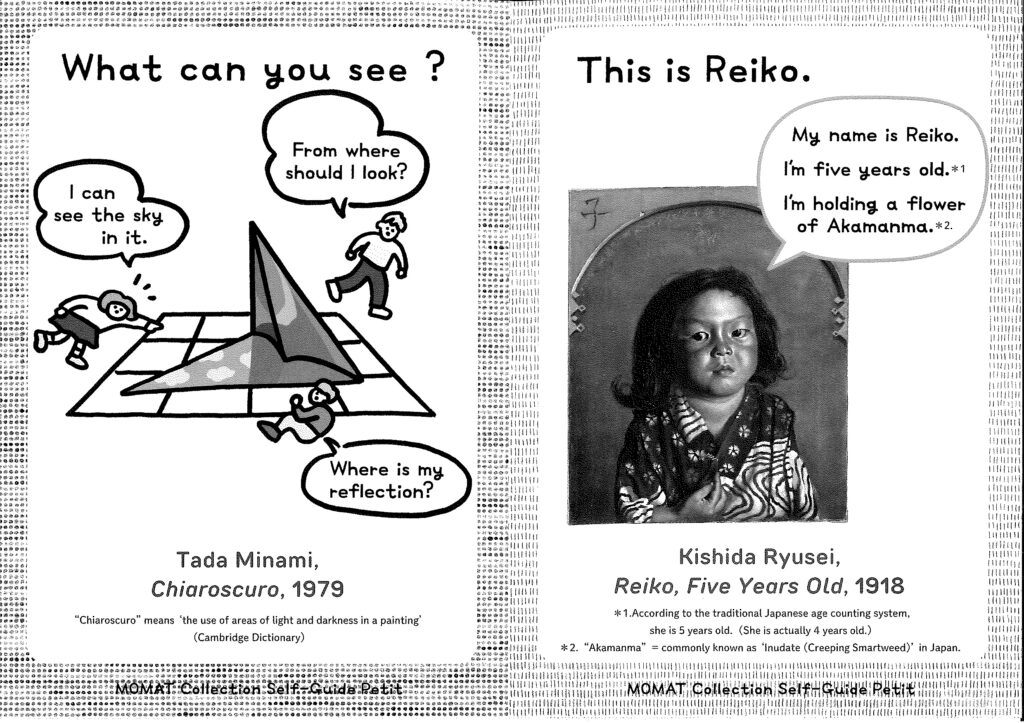 A pair of two cards introducing artworks from the MOMAT collection.
Each card has a family friendly activity to explore the artworks.
The different cards with different artworks will be distributed with the exhibition changes.
FIND & BINGO!
Look around and seek the objects on your bingo card. Enjoy finding various objects in the museum such as colors and shapes depicted in the artworks, or chairs and people you can see in the gallery.
You would receive one of five bingo cards with different objects.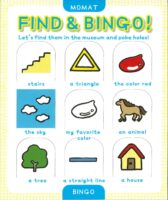 Contact
Education Section
FAX: +81 3 3214 2576
e-mail: en-guide@momat.go.jp
Phone: +81 3 3214 2605 (Monday-Friday 10:00-16:30)