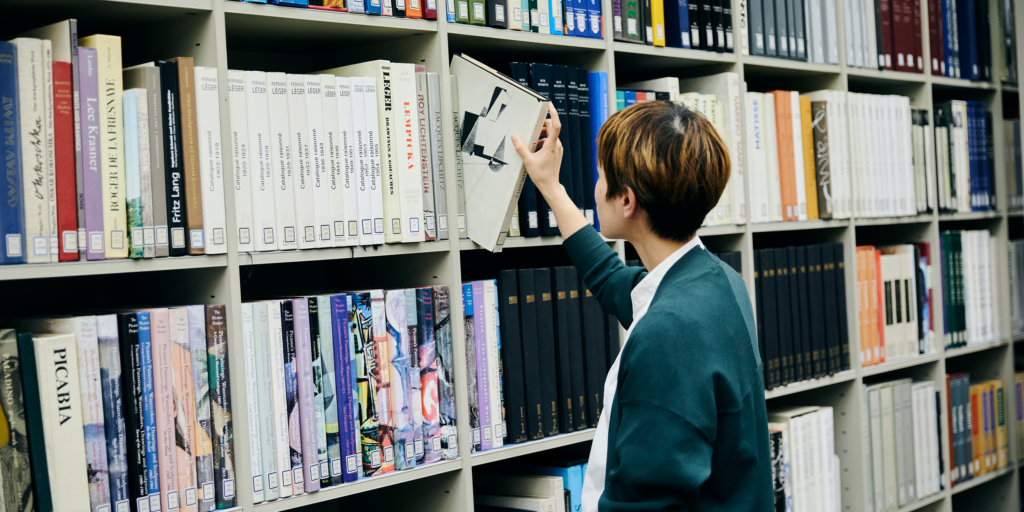 Here we provide information useful for research into certain themes.
Art Literature Guide (Artistic Reference)
7th ed. 2023.2.17
The Art Literature Guide (Artistic Reference) explains how to access art literature while introducing you to the materials collected at the Art Library of the National Museum of Modern Art, Tokyo (MOMAT). Members of the Art Library staff have compiled this information as part of their self-training efforts.
Click the underlined part of the title of a book or publication to open the MOMAT Online Public Access Catalog (OPAC) bibliographic collection details screen.
The code in brackets at the end of an item is the Art Library call number.
For literature in Japanese, the English title is displayed as an alternative title, if one exists. If there is no English title, the Japanese name transliterated into the Roman alphabet is displayed in brackets.
Revision History
6th ed. 2019.10.11, 5th ed. 2019.04.27, 4th ed. 2018.04.12, 3rd ed. 2015.03.28, 2nd ed. 2010.07.01, 1st ed. 2003.05.20.
Disclaimer regarding external links
This page contains URLs to many external websites. We are not responsible for any damages incurred by the user from external websites. Please access external links at your own discretion.
*Because the information given here is as of 2019, some of the links do not work now.
Archives
The Archives are donations to the Art Library: primarily books from the collections of artists, galleries, and researchers, grouped as they were donated. Librarians also call them "special collections."
Collaborative Reference Database
Click on the Data List to view past reference examples.
Others (previously created lists, etc.)