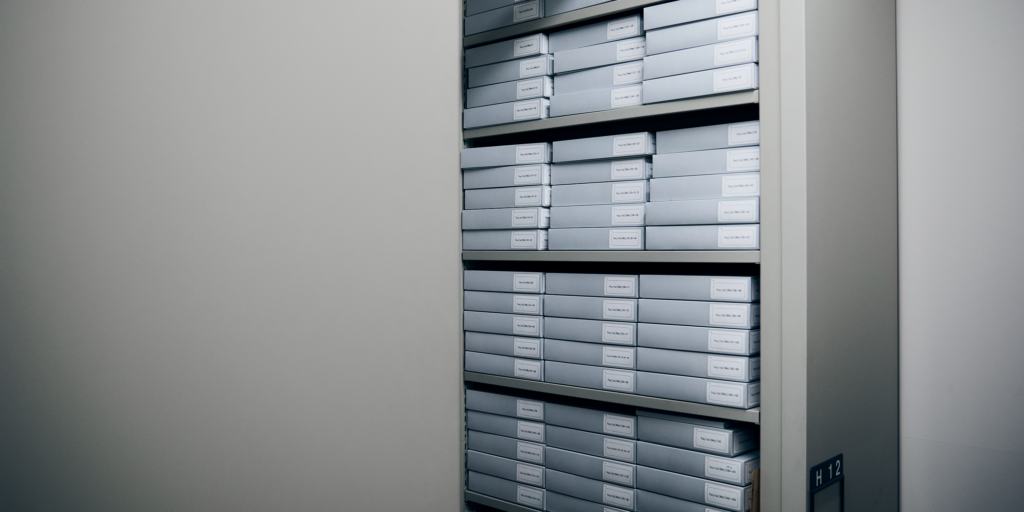 The Archives are donations to the Art Library: primarily books from the collections of artists, galleries, and researchers, grouped as they were donated. Librarians also call them "special collections."
A request must be made in advance to access these materials.
In 2007, Foujita Tsuguharu's widow Kimiyo donated approximately 900 items of material from Foujita Tsuguharu's former possessions. This is a list of the materials that were donated. These materials have been searchable on the MOMAT OPAC (Online Public Access Catalog) since 2011.
Kūrenboh is a gallery launched in 2006 in Choh'ohin Buddhist Temple in Kuramae, Tokyo, by chief priest Taniguchi Akiyoshi. He donated in 2012 his photograph collection to our museum, and 1,600 photography-related materials to our library. Below is the list of the donated materia
Materials donated by the artist himself in relation to the 1987 Tatsuoki Nambata exhibition presented by our museum.
Materials consisting primarily of letters from Takamura Kotaro donated to our library when the artist's sketchbooks were donated to our museum as a collection in 2020.
Materials consisting primarily of books from the artist's collection, donated in relation to the 2016 endless: The Paintings of Yamada Masaaki exhibition presented at our museum.
Materials consisting primarily of book design, books, and manuscripts contained in the materials donated to our museum in fiscal 1993 by the late Mr. Kishida Tsurunosuke, a son of Kishida Ryusei.
Mudo Gallery, the former Roppongi Gallery, was run by its owner, Kobayashi Jun (1922–2006), from 1956 until 2006 mainly in Ginza. The Mudo Gallery Archive consists of the materials donated in 2017 by the family of the deceased.