The National Museum of Modern Art, Tokyo (MOMAT) celebrated its 70th anniversary in December 2022. The museum opened its doors in Kyobashi, Tokyo in 1952 and moved to its current location in Kitanomaru Park in 1969. The museum collection started with 23 purchases in the first fiscal year. Today, the collection has grown to hold 13,000 artworks and materials. In the intervening years, we have not only acquired artworks by buying, or by managing works that were formerly managed by a government agency, but art collectors have also kindly made donations and loaned us many valuable artworks.
We have organized as many as 546 exhibitions during the past 70 years with the total number of visitors reaching 22 million by March 2022. A large number of corporations and organizations have also co-hosted, co-sponsored, or collaborated with the exhibitions. In addition, many companies, organizations, and individuals have contributed through support groups and memberships. We would like to express our gratitude to all the museum visitors as well as everyone who has supported and collaborated with us.
Despite the restrictions on the freedom of movement during the COVID-19 pandemic, or perhaps because of them, the desire to experience culture and art is growing. In response, the museum has started to make available videos of curator talks and interactive art appreciation programs, and to offer opportunities to experience the artworks online.
In recent years, there has been a significant rise in expectations of the diverse value created by not only the fine arts, but all arts and culture. This value includes fostering creativity, creating venues for exchanges between people, social inclusion, and opportunities for economic innovation. As well as meeting such expectations, we believe that museums will have to evolve in light of recent changes in social conditions such as future developments in ICT, or lifestyle changes in the wake of the COVID-19 pandemic. As expressed in our mission statement, we want to be an art museum that is a place for creativity, where anyone can spend quality time enjoying the variety of fine arts. We look forward to welcoming you to visit and to use the museum facilities.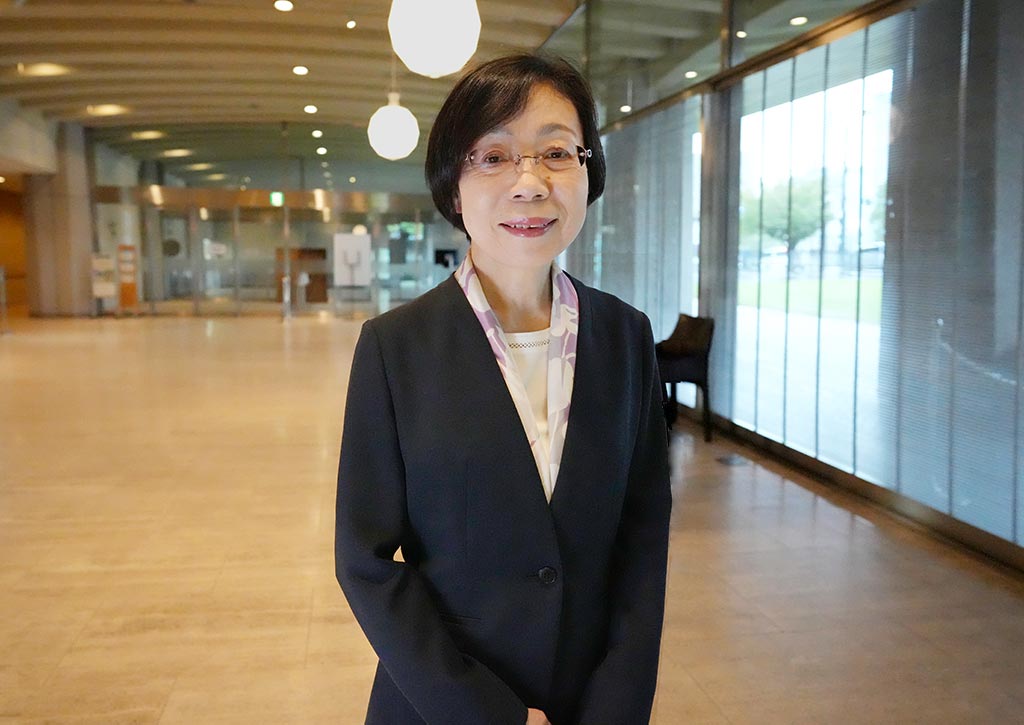 Komatsu Yayoi
Director
The National Museum of Modern Art, Tokyo