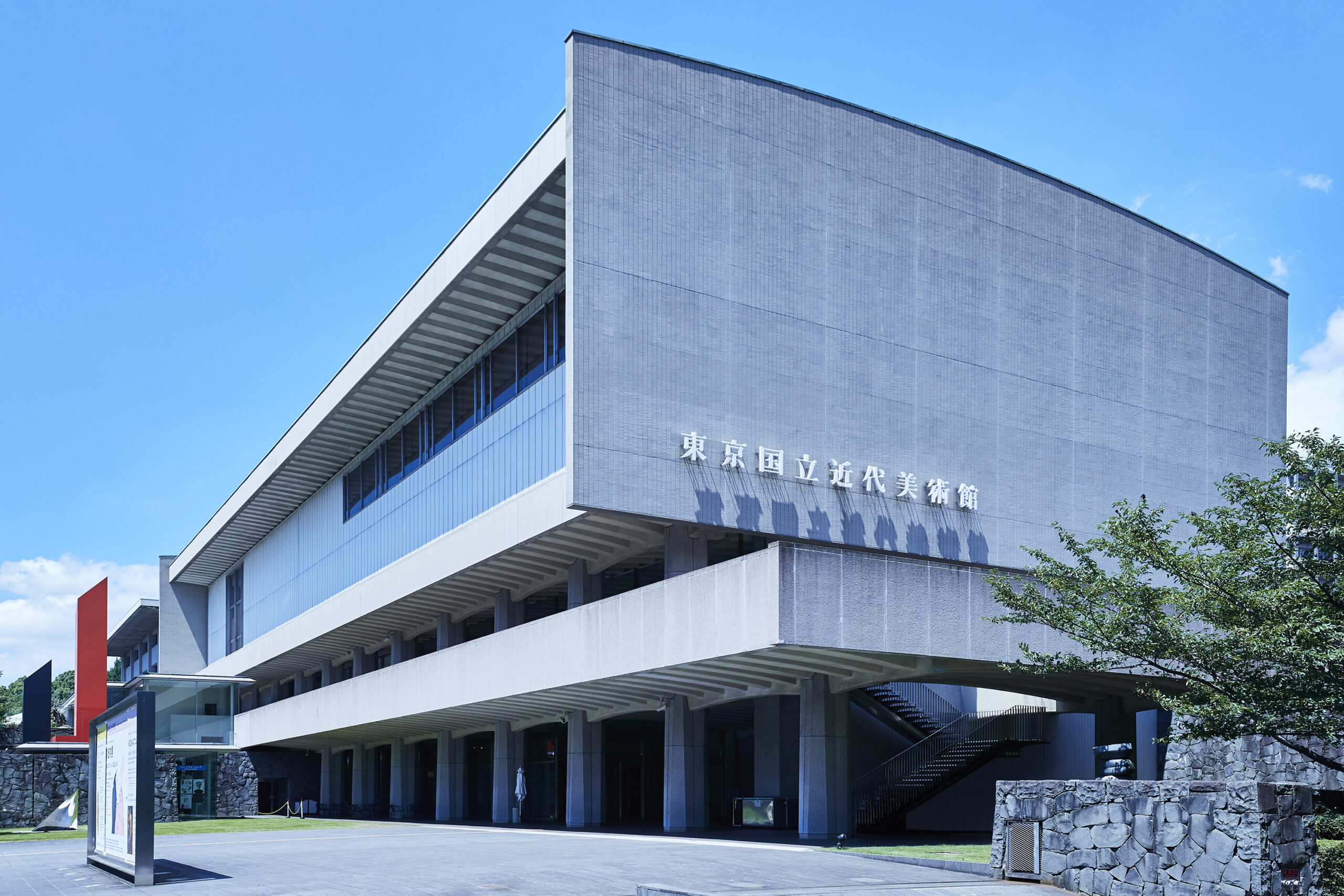 Our museum moved from Kyobashi, where it was established, to Takebashi in 1969. The building, a gift from industrialist ISHIBASHI Shojiro (1889–1976), was designed by architect TANIGUCHI Yoshiro (1904–1979).
The thick columns that support the pilotis structure and the undulating beams are characteristic of the building, and their neat rhythm gives a Japanese flavor to the modern concrete-finished exterior. In his 1974 book, Kenchiku ni Ikiru (living for architecture) (1974), Taniguchi states that Takebashi, located near the moat of Edo Castle and the Marunouchi Business District, is "at the interface between past Japan and the modern city of Tokyo." These words are exactly the design philosophy of the museum's architecture, and they are also an indication of the museum's mission to be a bearer of history.
Upon its completion, Isamu Noguchi's sculpture Gate was installed as the symbol of the museum.
The atrium that existed when the building was completed was lost in 2002 when it was expanded and remodeled to make it more earthquake resistant. The large windows in the "Room to Consider the Building" on the third floor preserve the vestiges of the past. Despite the renovation, its original appearance has remained virtually unchanged, serving as one of the landscape elements of the area.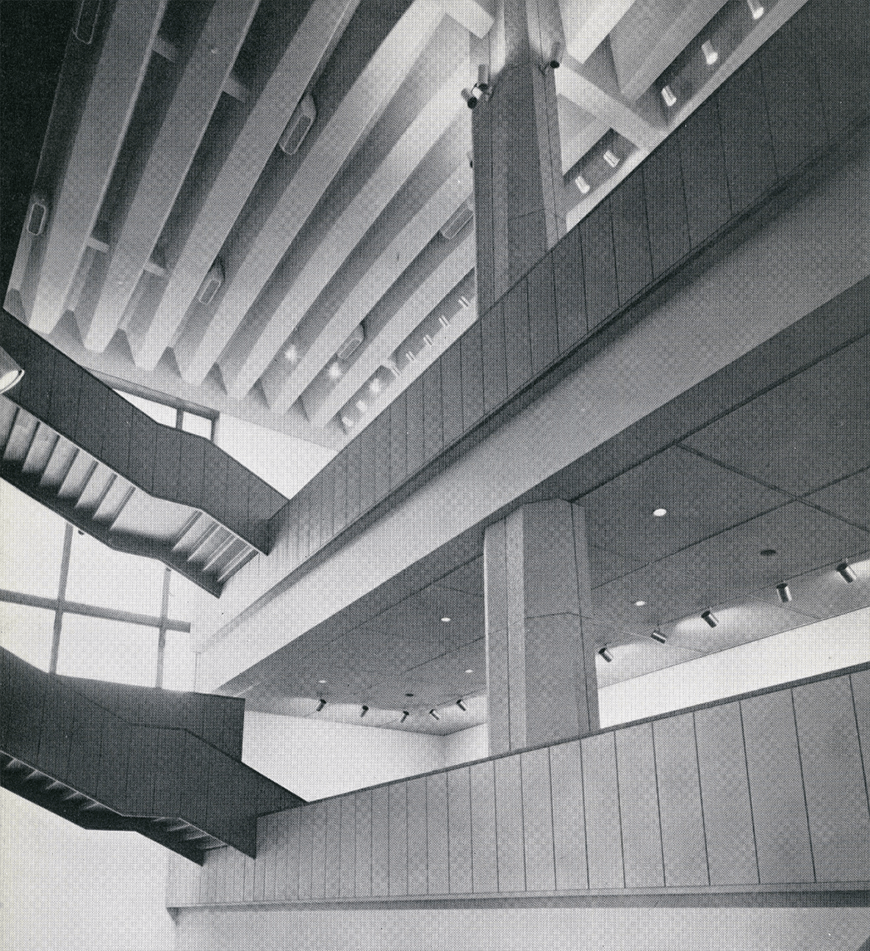 Architectural overview
Architect
TANIGUCHI Yoshiro
Architecture
Renovation
Ministry of Land, Infrastructure, Transport and Tourism. Kanto Regional Development Bureau.
SAKAKURA ASSOCIATES architects and engineers
Execution
Kashima Matsumura Specific construction work JV
SA
5,579㎡
BA
3,328㎡
GFA
14,439㎡
Structure
SRC/S
Floor
4F、B1F
Year
June 11th, 1969