Event Completed
Seasonal Events
Spring Festival in The National Museum of Modern Art, Tokyo
The museum is conveniently located for those visiting the Imperial Palace, and a must-see place particularly in spring when cherry blossoms are in full bloom. You can view Japanese paintings acclaimed as masterpieces along with cherry blossoms, thereby enjoying Japan's graceful spring.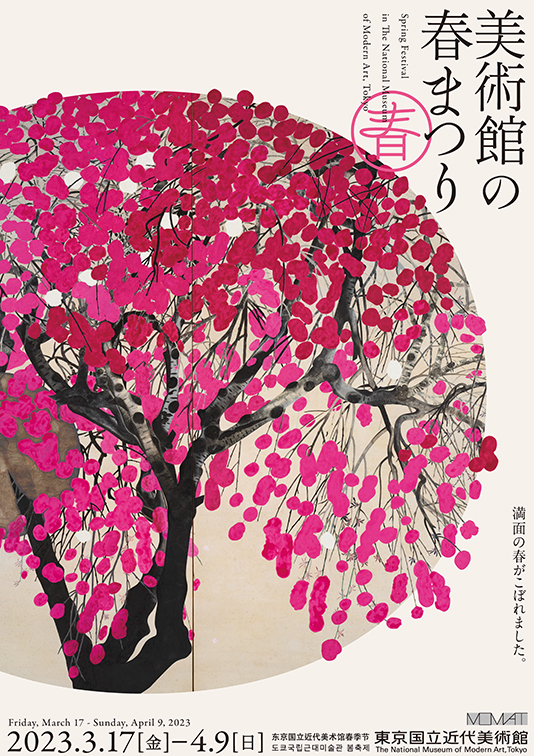 Exhibitions
MOMAT Collection
Date: March 17–May 14, 2023
Venue: Collection Gallery, from the 4th to 2nd floors
Masterpieces featuring cherry blossoms and flowers are gathered in one of the exhibition rooms. The show presents gorgeous folding screens including Funada Gyokuju's Flowers (Image of Evening) with its vivid pink petals, Kikuchi Hobun's lyrical Fine Rain on Mt. Yoshino depicting rain-splashed cherry blossoms, and Screen of Cherry Blossoms by Atomi Gyokushi, who excelled at cherry-blossom paintings. Another highlight is Hisui's Album of Hundred Flowers, a collection of prints depicting flowering plants by designer Sugiura Hisui.
You can also appreciate well-known works by Paul Cézanne and Paul Klee. Do not miss the chance to discover your flowers while enjoying the contest between the painted flowers and real cherry blossoms around our museum.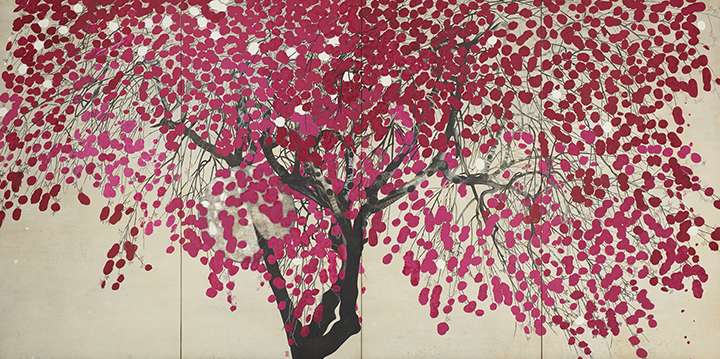 Secrets of Important Cultural Properties
An Exhibition Celebrating the 70th Anniversary of The National Museum of Modern Art, Tokyo
Date: March 17–May 14, 2023
Venue: Special Exhibition Gallery (1st floor)
Celebrating the museum's 70th anniversary, this splendid exhibition features solely paintings, sculptures, and crafts from the Meiji period onward that have been designated as Important Cultural Properties. This show includes Kawai Gyokudo's Parting Spring that has been shown once a year during spring.

Secrets of Restoration: Primarily from the Museum Collection
Date: March 17–May 14, 2023
Venue: Gallery 4 (2nd Floor)
Here we present works from the museum's collection through the lens of restoration. In the 70 years since the museum first opened, we have worked with numerous conservators to properly conserve the works in our collection. As the word "restoration" suggests, it is a set of techniques intended to restore works of art as closely as possible to their original state and maintain them in good condition for many years to come. Observing at close range the conservators who carry out this work, one is amazed not only at their skill in handling and retouching delicate works of art, but also at their ability to observe and carefully ponder the works without even touching them. The work of a conservator, who communicates with voiceless works of art and reveals the characteristics of their techniques and materials, often points the way to the concepts and expression that underlie artists' works.
We hope that through the works on view here, you will be able to vicariously experience the extraordinary skills, sharp eyes, and keen minds of conservators who continually seek access to the hearts of works of art after the artists are gone, and to engage with the secrets they unlock.
Enjoy the Height of Spring!
A rest area with a view of cherry blossoms will be set up in the front yard of the museum. Drinks and foods will be sold by the restaurant L'Art et Mikuni. Relax and take a break after strolling or viewing the exhibitions. And, original seasonal goods such as ticket folders, masking tapes, and mugs featuring art works with cherry blossoms and flowers will be available for purchase.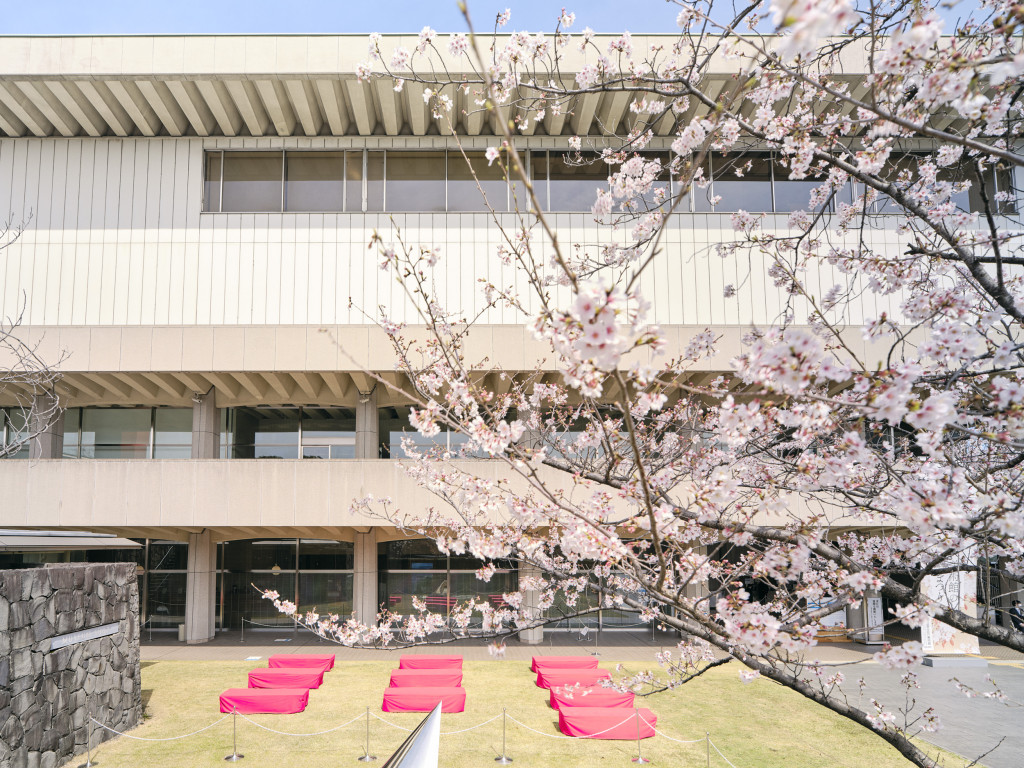 Hours
10:00 a.m.–5:00 p.m.
(Opens until 8:00 p.m. on Fridays and Saturdays)

Admission until thirty minutes before closing
Secrets of Important Cultural Properties: An Exhibition Celebrating the 70th Anniversary of The National Museum of Modern Art, Tokyo opens at 9:30 a.m.

Mondays except March 27, 2023