Event Completed
Let's Talk Art!
Let's Talk Art! Online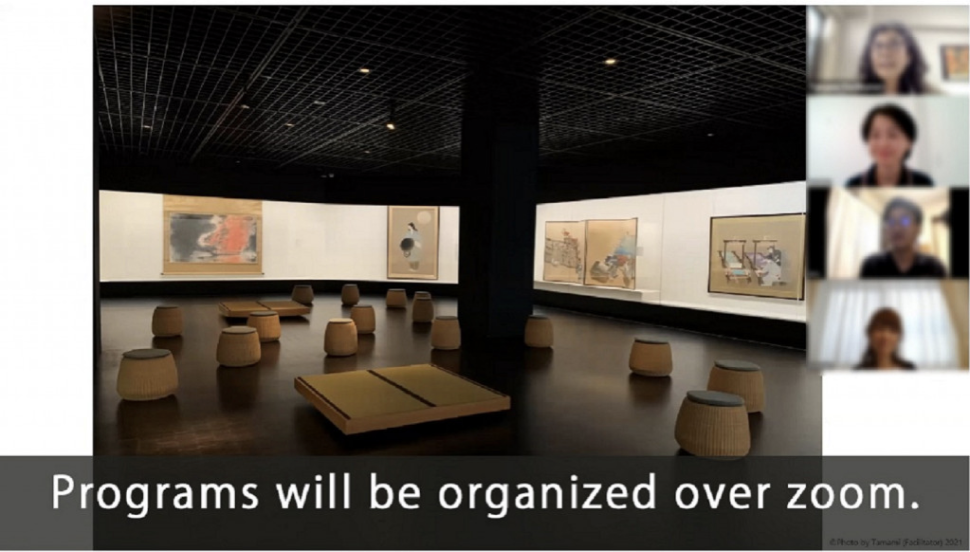 Let's Talk Art! Online
A unique program "Let's Talk Art! Online" offers the perfect opportunity to enjoy masterpieces of Japanese modern art.
Not just listening to information, you can enjoy artworks while having a delightful conversation with other international participants and a facilitator.
After exploring three works for one hour, you will be more familiar to Japanese art and culture than ever before. Don't miss it!
Program schedule:
10:30AM/4:30PM Check-in & Introduction
10:45AM/4:45PM Program starts
11:45AM/5:45PM Summary & Questionnaire
11:50AM/5:50PM Program ends
---
Notes:
*All times specified are in Japan Standard Time (GMT +9:00). Please check your time zone.
*This is an online program. Please join through Zoom on the time program starts. The invitation URL will be sent after your reservation is confirmed.
*Please prepare computer or tablet with web camera and microphone.
*Participants aged under 12 years old are suggested to join the program with a guardian.
*Participants are NOT allowed to record the program in any type of recording.
*This program is designed for international visitors.

Cancellation policy:
*Cancellation is possible up to 24 hours before each session.
*Late comers can neither participate in the session nor get refunds.
Contact us
Let's Talk Art Staff
E-mail address : en-guide@momat.go.jp
*It may take about a week for us to respond.