Past Exhibition
Special Exhibition
MOMAT Pavilion designed and built by Studio Mumbai
Location
Foreyard, the National Museum of Modern Art, Tokyo
About the MOMAT Pavilion
In 2012, The National Museum of Modern Art, Tokyo (MOMAT) is celebrating the 60th anniversary of its opening. On this occasion, MOMAT will wholly redesign the Collection Gallery (on the 2-4 floors, main building), and be closed from July 30th to October 15th, 2012.
Meanwhile, the MOMAT Pavilion will open in the foreyard as a place to relax so that people can visit and enjoy MOMAT during the period when the main building is closed. The Pavilion is designed and built by Studio Mumbai (India), which has been attracting worldwide attention, as its first architectural project in Japan. Surrounded by the comfortable space using organic materials, visitors will be able to enjoy their time resting with the cool evening breeze. To introduce the studio' s work style, various skilled artisans staffed at the workshop and constructing buildings by themselves, the construction work of the Pavilions by carpenters invited from Mumbai to Japan will be open to the public.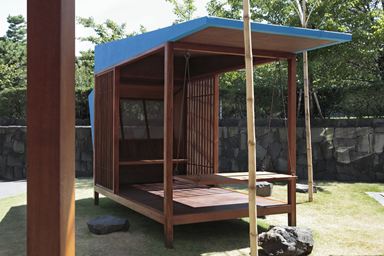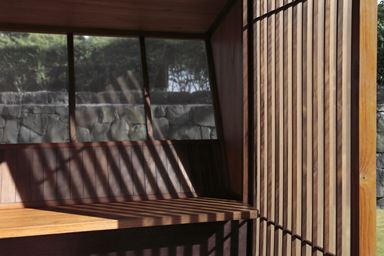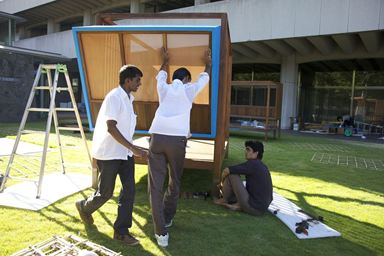 Back in 1952 when MOMAT was established in the midst of postwar reconstruction, lots of 'huts' were still found in Tokyo. The hut, which was built manually out of necessity by those who had little knowledge about construction, could be deemed to be an archetype of the house. It attracts us also in terms of unfinished building where people keep innovating their living space on a case-by-case basis. No matter whether it is new construction or renovation, built by professional artisans or laypeople, the impulse to keep renewing a building, which is the very nature of the hut, coincides with the architectural approach of Studio Mumbai. Inspired by the fact that many such huts used to exist in Japan and based on their previous research on Indian rural villages and temporary buildings, the studio will pursue the potential of the hut through constructing small-scale buildings.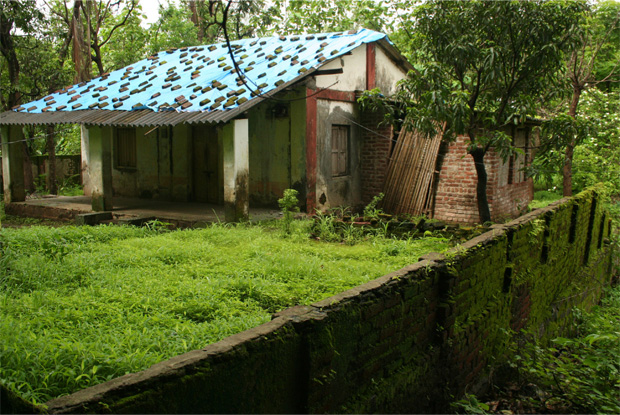 The MOMAT Pavilion is located at the foreyard of the museum and consists of three buildings: Pavilion Window, Pavilion Tower, and Pavilion Swing. These buildings lacking the form of ordinary houses are designed as 'non-house' that Studio Mumbai. Thus attempting to create an ambiguity between interior and exterior.
In the centre of the yard, will stand several constructions named Bird Trees made from bamboos and originally a tool to attract birds found in Udaipur, Rajasthan, India. This is representative of how Studio Mumbai develops such anonymous artifacts found by continuous fieldwork into their superb architectural design.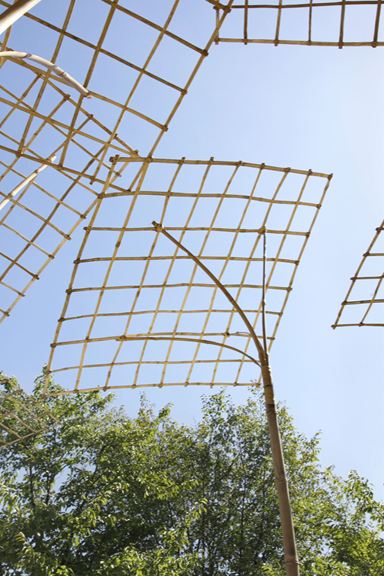 Bijoy says of the MOMAT Pavilion:
"They are unfinished fragments of houses, but may be viewed as completed houses depending upon one's way of looking at them. What we would like to create is not mere pavilions but an elegant space where people can experience their surrounding environment. They will resonate with the existing yard, outdoor sculpture and museum building in independent yet not exclusive and overbearing way. I hope this will be a catalyzing and developing architecture that generates a variety of experiences and changes inside the people who visit here."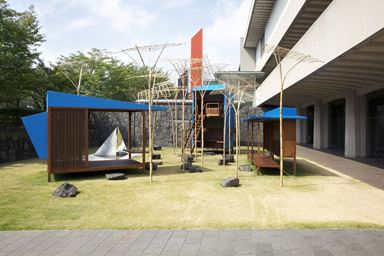 Profile
Bijoy Jain/ STUDIO MUMBAI
Bijoy Jain was born in Mumbai, India in 1965 and received his M. Arch from Washington University in St Louis, USA in 1990. He worked in Los Angeles and London between 1989 and 1995 and returned to India in 1995 to found his practice. Studio Mumbai is a human infrastructure of skilled craftsmen and architects who design and build the work directly.
The studio has built installations in the Victoria & Albert Museum (2010) and at the XII Venice Biennale 2010, where the installation "Work Place" was awarded a Special Mention. Their work has been presented in venues such as the Alvar Alto Symposium and the Architectural League of New York and was a finalist in the Agha Kahn Awards 2010 Cycle. Studio Mumbai received the Global Award for Sustainable Architecture from L' Institut Francais D' Architecture (2009) and the Design for Asia Award from the Hong Kong Design Center (2009).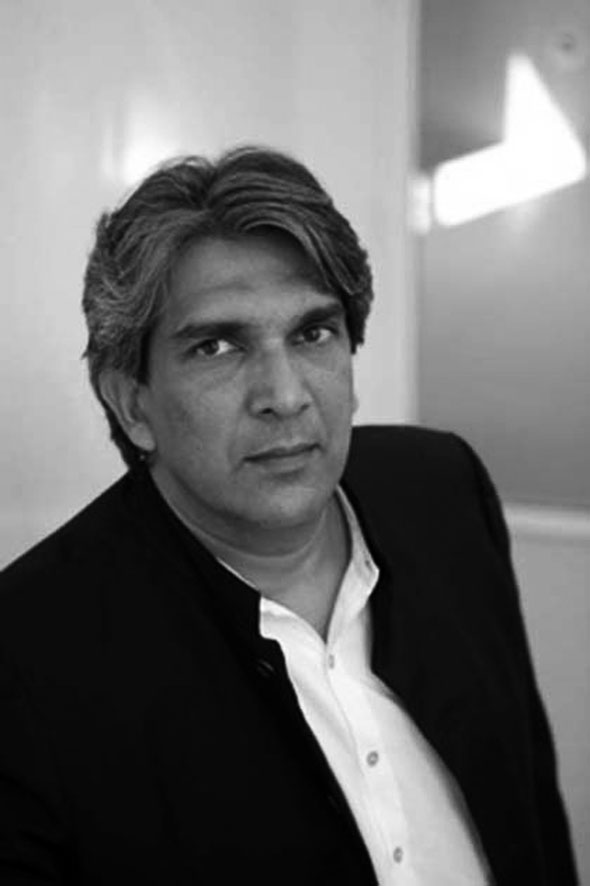 New! Completion Photos
Several photos of MOMAT Pavilion are uploaded. Please enjoy these photos.
All photos: Masumi Kawamura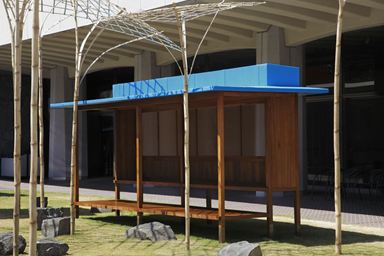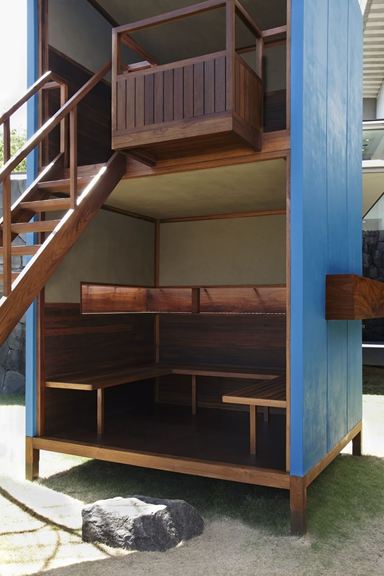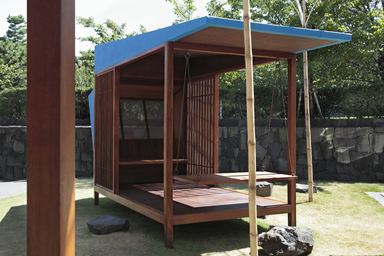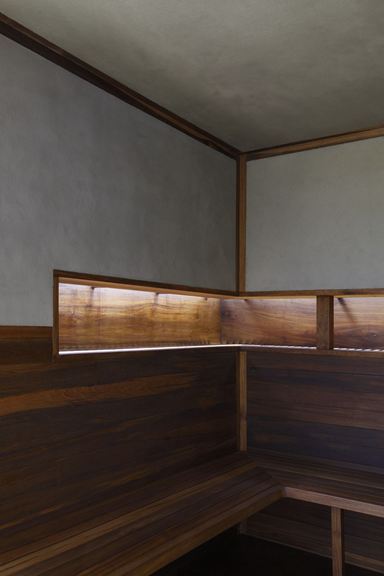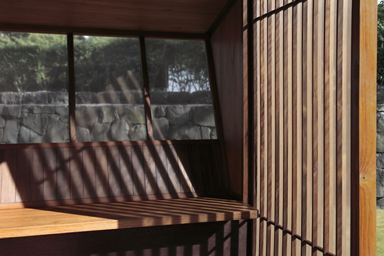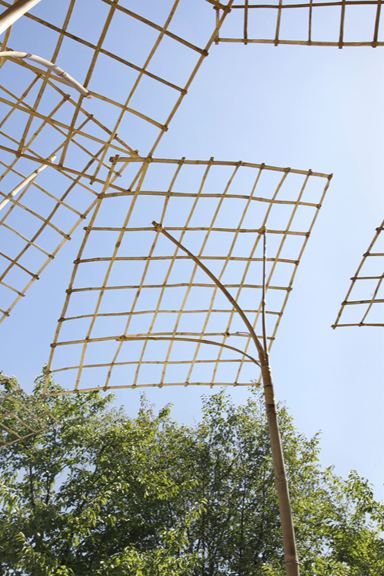 New! Photos of construction at the site
Photos of construction at the site (from 8.22-31 at MOMAT) are uploaded. Please enjoy the progress of the construction.
All photos: Masumi Kawamura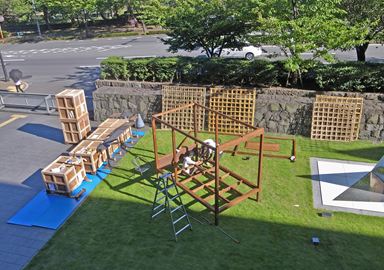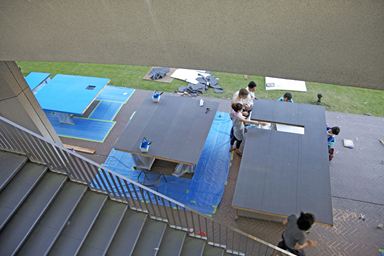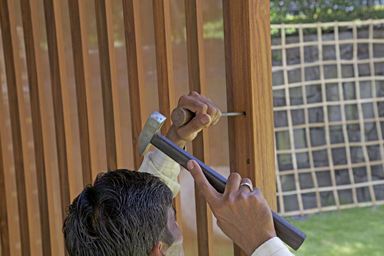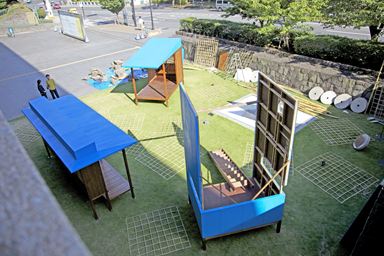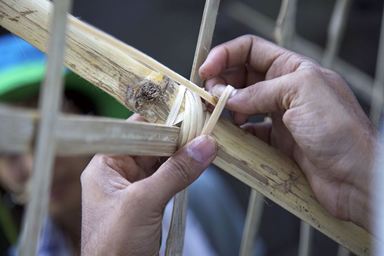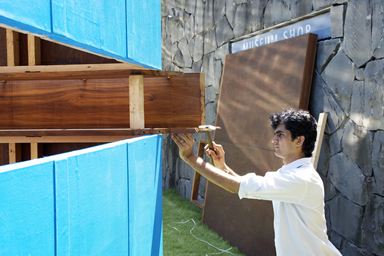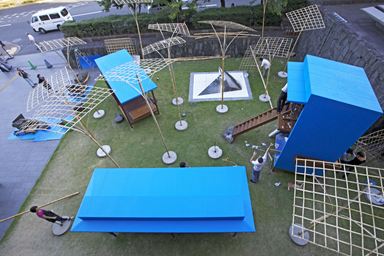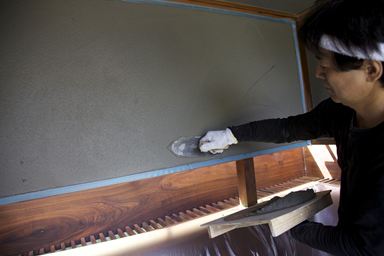 Hours & Admissions
Location

Foreyard, the National Museum of Modern Art, Tokyo

Date

2012.8.26 (Sun) -2013.1.14 (Mon)
* 2012.8.26 (Sun) -8.31 (Fri): Construction of the Pavilions by carpenters from Studio Mumbai
(open to the public)
* 2012.9.1 (Sat): Completion of the MOMAT Pavilion

Time

8.26 (Sun) – 9.8 (Sat): 10:00-22:00
9.11 (Tue) – 10.13 (Sat): 10:00-17:00 (on Thursdays, Fridays and Saturdays from 9.13 to 9. 29: 10:00-21:00)
10.16 (Tue) – 2013.1.14 (Mon): 10:00-17:00 (on Fridays: 10:00-20:00)

Closed

9.9 (Sun) – 10.15 (Mon):Closed on Sundays and Mondays
10.16 (Tue) – 2013. 1.14 (Mon): Closed on Mondays (except December 24, 2012 and January 14, 2013) and December 28, 2012 – January 1, 2013

Organizer

The National Museum of Modern Art, Tokyo