Past Exhibition
Special Exhibition
The Making of Munakata Shiko: Celebrating the 120th Anniversary of the Artist's Birth
Location
Special Exhibition Gallery (1st floor)
The museum will be open on November 27.
Hours: 10:00 a.m.–5:00 p.m. (Last admission: 30 minutes before closing.)
About the Exhibition
The print Artist Munakata Shiko (1903–1975) garnered such international acclaim as "the world-revered Munakata." His single-minded devotion to the printing blocks is etched in the memories of many people. Aomori, Tokyo, and Toyama, where he lived or based his production, each had a major influence on his development as an artist. To commemorate the 120th anniversary of Munakata's birth, this exhibition will be presented jointly by three museums in the three regions: Toyama Prefectural Museum of Art and Design, Aomori Museum of Art, and the National Museum of Modern Art, Tokyo. While crossing over various fields such as woodblock prints, Japanese-style paintings, and oil paintings, Munakata traversed the "media" unique to the era ranging from book jakets and illustrations, and commercial designs to his film, television, and radio appearances. Centered on the relationship between Munakata and each region, the exhibition illustrates his diverse activities to reconsider the nature of Munakata Shiko as an artist.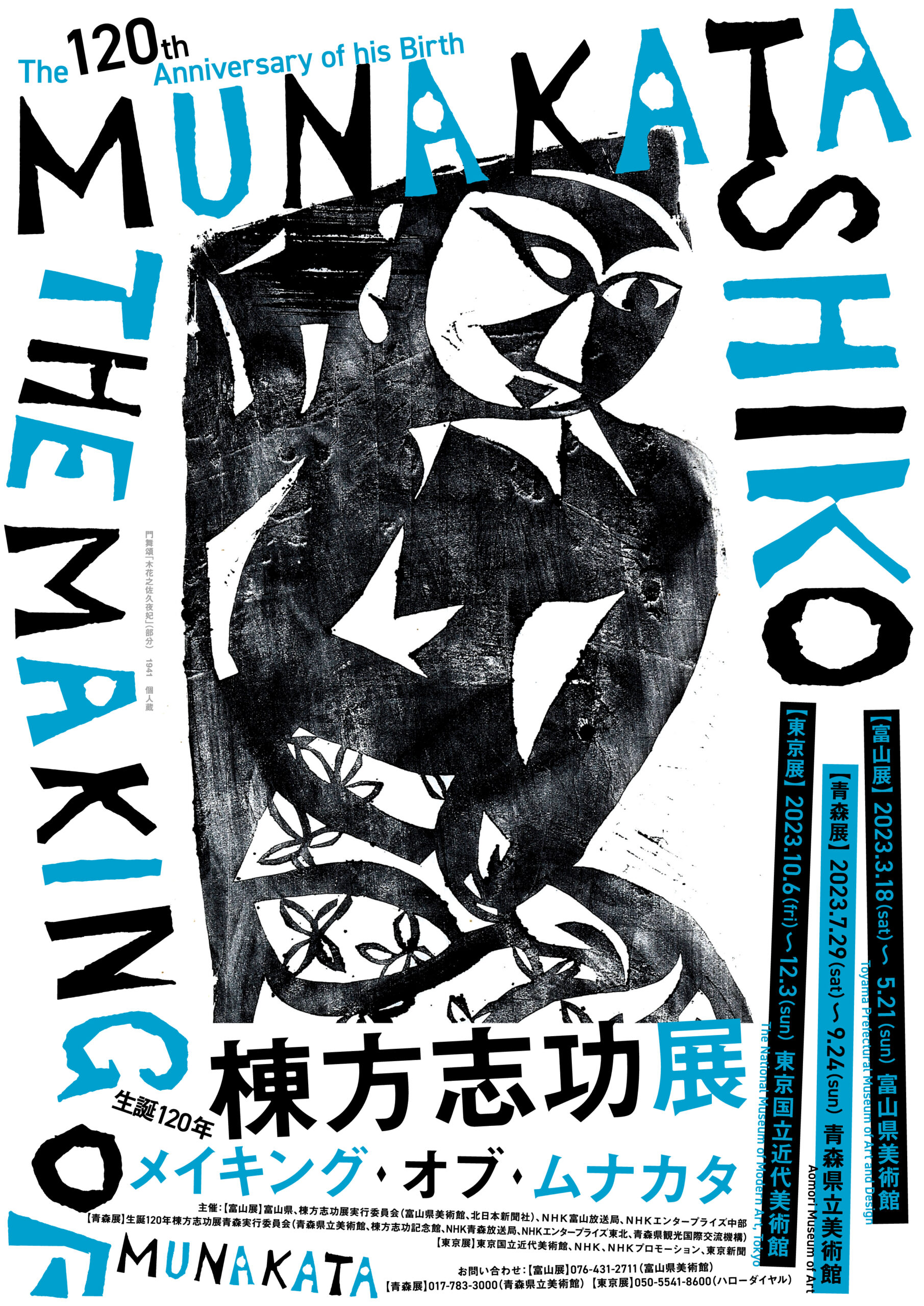 Highlights
Provides a full picture of "Munakata of the world," presenting his works ranging from ones that won awards at international exhibitions to calligraphy, book designs, commercial designs, and murals
In addition to his important woodblock prints, oil paintings from his early career, and Japanese-style paintings that he pursued over his lifetime, this show also illustrates another aspect of him, an excellent designer, with his popular book designs and wrapping paper designs favored by the ordinary people for many years.
The first major retrospective that traces the places where Munakata lived: Aomori, Tokyo, and Toyama
In commemoration of the 120th anniversary of Munakata Shiko's birth, this major retrospective tours three regions that greatly influenced him in his brilliant career as an artist: Aomori, his hometown; Tokyo, the center of his artistic activities; and Toyama, where he was evacuated.
The first display of Munakata's masterpieces in decades
The Twelve Apostles from the Gotoh Museum's collection, a huge folding screen of three meters high, will be exhibited for the first time in sixty years. Kegommatsu (divine pine trees) housed by Chokuhizan Kotoku-ji Temple, a masterpiece of Japanese-style painting, has rarely been shown outside of the temple. In this exhibition, visitors will be able to view the reverse side of the work, which is usually closed to the public.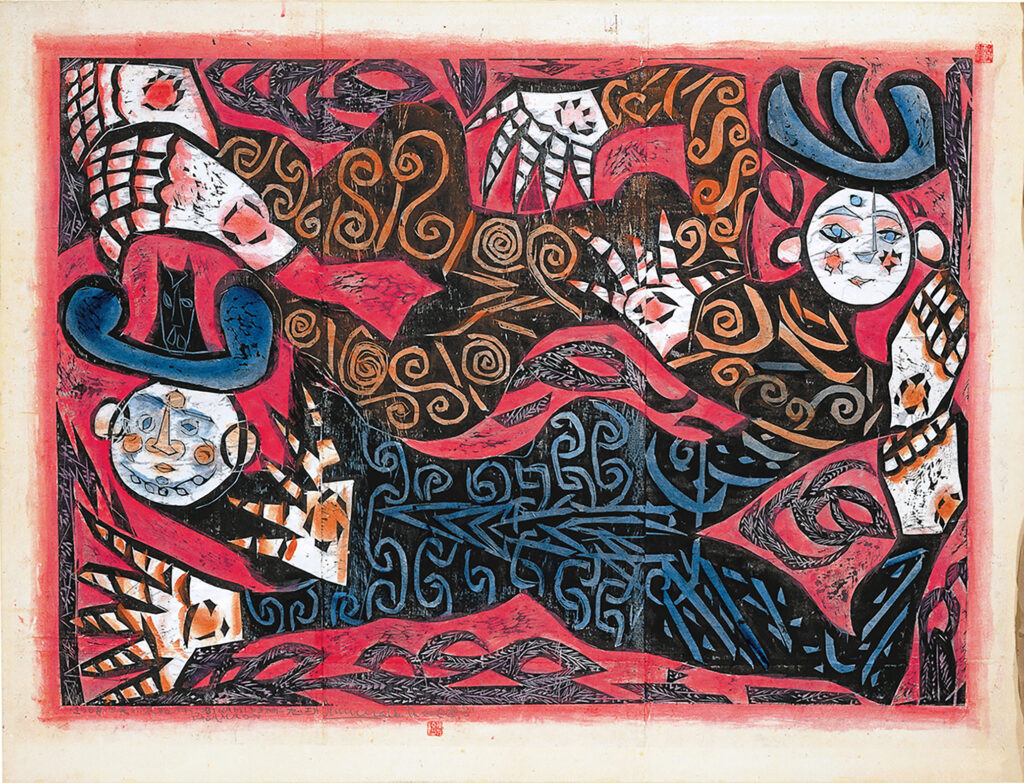 Some items will be replaced during the exhibition period.
Exhibition Catalogue
2,800JPY (tax included) / B5 size, hard cover, 304 pages
Japanese and partly English
Contents
The Making of Munakata Shiko | Hanai Hisaho
Prologue  Beginnings in Aomori
1 An Aomori Man in Tokyo
2 Lifestyle, Faith, and Regional Culture: Fukumitsu, Toyama
3 From Aomori to Tokyo to the World
4 Munakata Lives On
List of Works / Photo Credits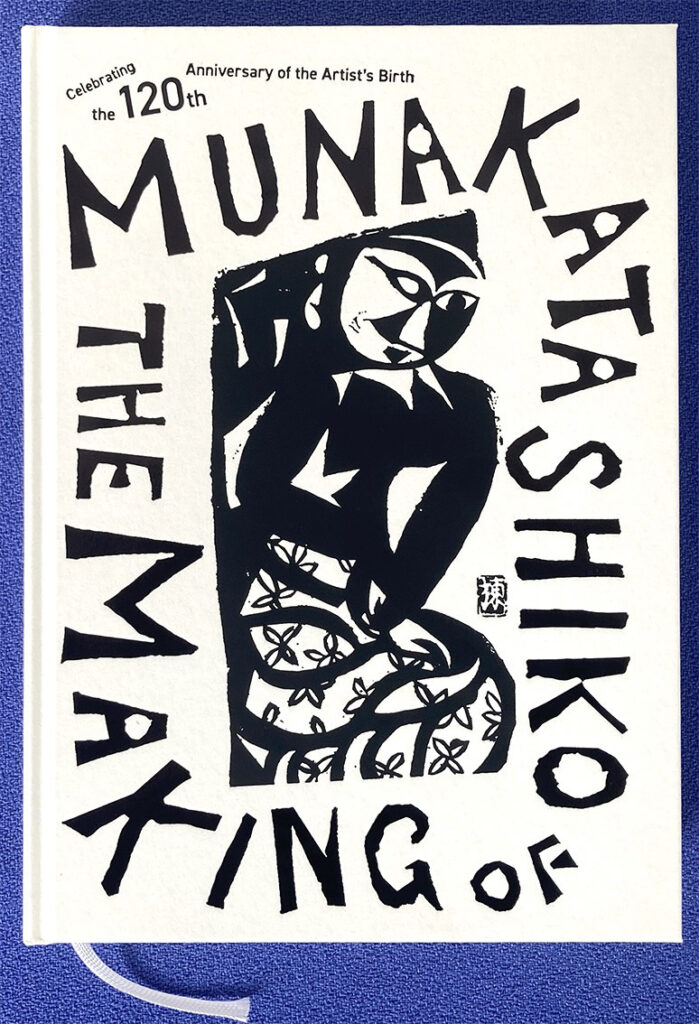 Hours & Admissions
Location

Special Exhibition Gallery (1st floor)

Date

October 6–December 3, 2023

Closed

Mondays (except October 9 and November 27) and October 10

Time

10:00 a.m.–5:00 p.m. (Fridays and Saturdays open until 8:00 p.m.)

Temporarily open on November 27 (10:00 a.m.–5:00 p.m.)

Admission

Adults ¥1,800 (¥1,600)

College/University students ¥1,200 (¥1,000)

High School students ¥700 (¥500)

All prices include tax.
Admission in the parentheses is for advance tickets and groups of 20 persons or more.
Admission is free for Junior High School students, under 15, and those with Disability Certificates and one caregiver accompanying each of them. Please present ID at the entrance.
Including the admission fee for MOMAT Collection.

Tickets

Same-day tickets can be purchased at the ticket counters, while online tickets can be purchased on ART PASS online ticket service.
Advance tickets are on sale from August 22 to October 5.

Organized by

The National Museum of Modern Art, Tokyo, NHK, NHK Promotions Inc., The Tokyo Shimbun

Special Cooperation

Munakata Shiko Memorial Museum of Art

Sponsored by

Dai Nippon Printing (DNP)

Academic Advisor

Ishii Yoriko

Exhibition Tours

March 18–May 21, 2023 Toyama Prefectural Museum of Art and Design
July 29–September 24, 2023 Aomori Museum of Art