The National Museum of Modern Art, Crafts Gallery was opened in 1977 as a museum of Tokyo National Museum of Modern Art, focusing on Japanese crafts from the late 19th century to the present day, as well as collecting, preserving, researching, and exhibiting domestic and foreign crafts and design. In 2020, the gallery relocated from Kita-no-Maru Park in Tokyo to Kanazawa, Ishikawa, a region known for its thriving crafts industry, and started anew as the National Crafts Museum.
Japanese crafts are expanding their boundaries into the realm of art more than ever before, and their diverse works are attracting intense interest from around the world. Our museum will disseminate the new trends and their allure to both domestic and international audiences through various activities, and will strive to appeal even more strongly to the beauty of crafts and design by exchanging with diverse people across generations and regions.
Moving forward, we will continue to deliver the message conveyed by crafts and design to all of our visitors with a broad perspective that doesn't adhere to any specific format.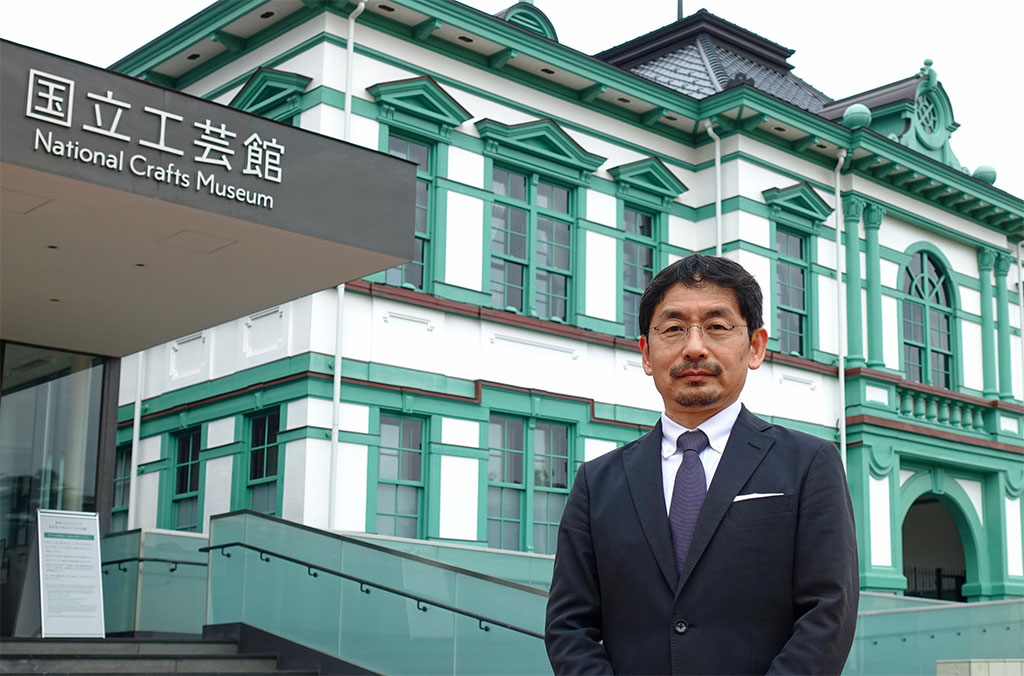 Karasawa Masahiro
Director
National Crafts Museum