Here, "body" is the theme applied to books for reading and appreciating craft works. Bodybook, for children, and Bodynotes, for adults, introduce 17 craft works. They are designed to encourage flexibility in using them. Children and adults can each refer to their own books, for example, or share a set of two.
Bodybook
The picture book style makes it fun to learn more about crafts. The richly detailed photographs and the rhythm of the text are a positive stimulus to children's thinking.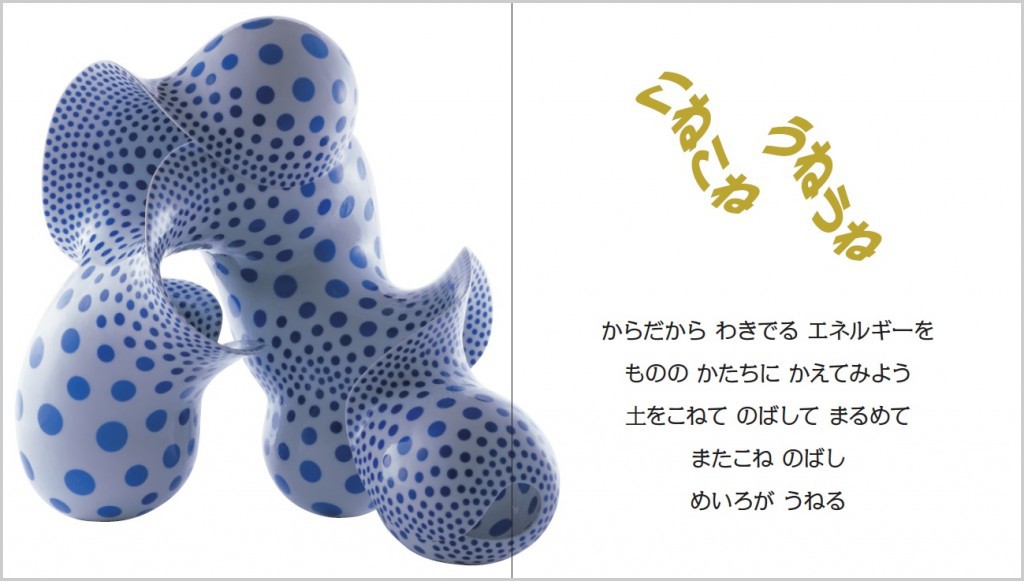 Bodynotes
This illustrated book about crafts is for the adult who wants to learn more. In addition to information about the craft artist, it uses a set of three key words to introduce the history of each work and the materials, and techniques used as well as the image the artist depicts.
Share them for twice the fun. Arrows in the Bodynotes indicate key points. Point to the same place in the Bodybook photograph while talking about the work and sharing perspectives. We also recommend using the information in Bodynotes to explore the secrets of the crafts in a quiz format.
Encounter crafts through the Bodybook, then, when you're older, learn more with Bodynotes. This is a set of guides that can grow with you.
Thinking about complex issues is not all there is to appreciating craft works. Adults are encouraged, with the Bodybook in hand, to experience crafts in an open, receptive state of mind. Gazing at works without preconceived notions can lead to understanding the artists' insights.
---
¥1,030 (two-volume set, tax included)