Past Exhibition
Special Exhibition
Gerhard Richter
Location
Special Exhibition Gallery (1st floor)
About the Exhibition
A long-awaited solo exhibition of the master of contemporary art
This exhibition features German artist Gerhard Richter, one of the greatest artists of our age. It is the first Richter show at a museum in Japan in 16 years and the very first one in Tokyo. Richter has consistently tried presenting the principle of how we see and perceive objects, moving back and forth between representation and abstraction using a variety of materials such as oil paintings, photographs, digital prints, glass, and mirrors. The principle concerns not only optical perception, but also perceptions formed by a complex web of aspects, including the history of art, contemporary visual culture, the history of 20th century Germany, the memories of the artist himself and his family, and audiences' desire to see things. In 2022, when the artist has turned 90 years old, the exhibition will trace his consistent but wide-ranging practices over the last 60 years, showcasing about 120 works, mostly from the collection of Gerhard Richter Foundation. The exhibits include a variety of items ranging from early works to the newest drawings.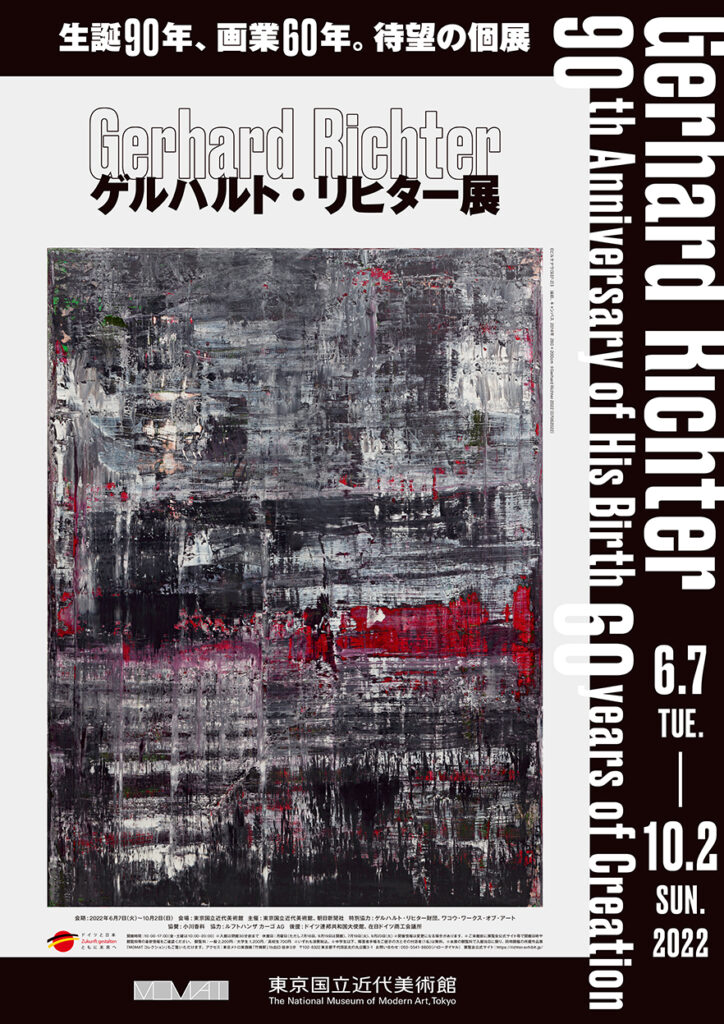 Highlights
Japan premiere of Richter's most important recent work
Birkenau is a work consisting of four large paintings. In the venue, this work is displayed with four photographic duplicates of exactly the same size as the paintings, as well as a large horizontal mirror work (Gray Mirror). Although apparently abstract paintings, hidden underneath are layers of images that were copied from photographs secretly taken by a prisoner at the Auschwitz-Birkenau concentration camp. Richter attempted to work on the subject of the Holocaust several times since the 1960s, but was unable to find an appropriate expression for this serious issue and had given up. After completing this work in 2014, Richter mentioned that he felt "free" from his artistic task. Birkenau can therefore be viewed as a major achievement as well as a turning point for his career.
Exhibition Catalogue
Gerhard Richter Catalogue
3,900yen (tax incl.)
290x230mm / 352 pages
Language: Japanese and partly English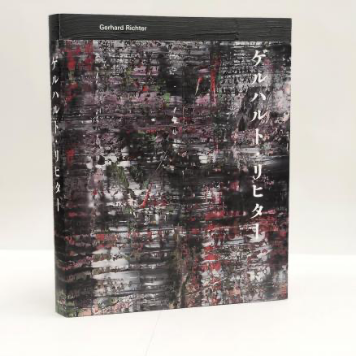 Hours & Admissions
Location

Special Exhibition Gallery (1st floor)

Date

June 7—October 2, 2022

Closed


Mondays (except July 18, September 19 and 26), July 19 and September 20September 27

Time


10:00 a.m.—5:00 p.m. ( Fridays and Saturdays open until 8:00 p.m.)
Extended Opening Hours: 10:00 AM-8:00PM during September 25–October 1 (except September 27)
*Last admission : 30 minutes before closing.

Ticket

Same-day tickets can be purchased at the ticket counters, while online tickets with a designated date and time can be purchased on e-tix .

Admission

Adults ¥2,200 (¥2,000)
College/University students ¥1,200 (¥1,000)
High School students ¥700 (¥500)

Admission in the parentheses is for groups of 20 persons or more.
All prices include tax.
Admission is free for Junior High School students, under 15, and those with Disability Certificates and one caregiver accompanying each of them. Please present ID at the entrance.
Including the admission fee for MOMAT Collection.

Organizers

The National Museum of Modern Art, Tokyo
The Asahi Shimbun

With the Support of


Embassy of the Federal Republic of Germany Tokyo
Goethe-Institut Tokyo
German Chamber of Commerce and Industry in Japan

With the Special Cooperation of

Gerhard Richter Foundation
WAKO WORKS OF ART

With the Cooperation of


Ogawa Holdings Co., Ltd.
Lufthansa Cargo AG
Okaken Koji Co., Ltd.

Touring Schedule

Toyota Municipal Museum of Art October 15, 2022—January 29, 2023